In classical music, the guitar ekes out a niche existence. There is hardly a piece by a classical guitar composer that is known to a wider audience, and when it has achieved fame – such as Joaquin Rodrigo 's "Concierto de Aranjuez" – it often draws on elements of Spanish folklore.
There is a broad repertoire for the classical guitar and composers such as Francisco Tarrega or Fernando Sor have written wonderful etudes and preludes. The lute suites by Johann Sebastian Bach were also transcribed for guitar. The "Bourrée in E minor" has become very famous in the guitar repertoire.
Classic etudes are also highly recommended as a supplement and preparation for many more demanding Bossa Nova  or fingerstyle songs.
Estudio in Em - Lerne das Stück
Francisco Tarrega's Etude in Em is an excellent introduction to classical guitar music. The A part consists of the basic chords of the Em tonality: Em – Am – B7: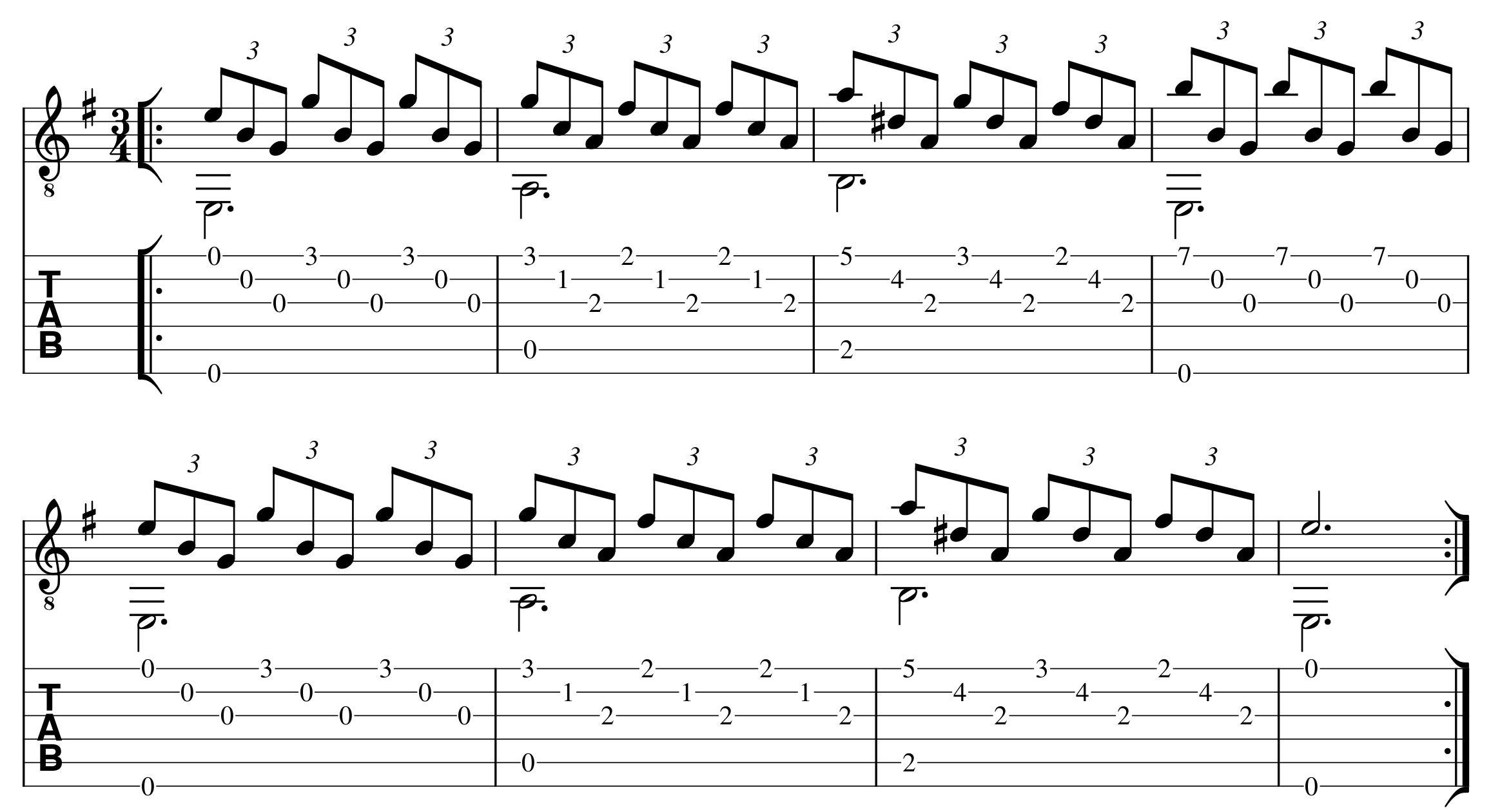 The B part has slightly more difficult fingerings and chord changes in it. Tarrega uses a popular stylistic device here: the sequence of fifths. In this sequence, the roots of the chords progress in fifths. In the excerpt below, the first line is: E – A – D – G.
This sequence has been a frequently heard stylistic device for chord passages since baroque music and is also often used for modulation due to its tonal coherence. It is also regularly found in Jazz and Bossa Nova music. One of many  examples is the famous Bossa Nova song "Manha de Carnaval".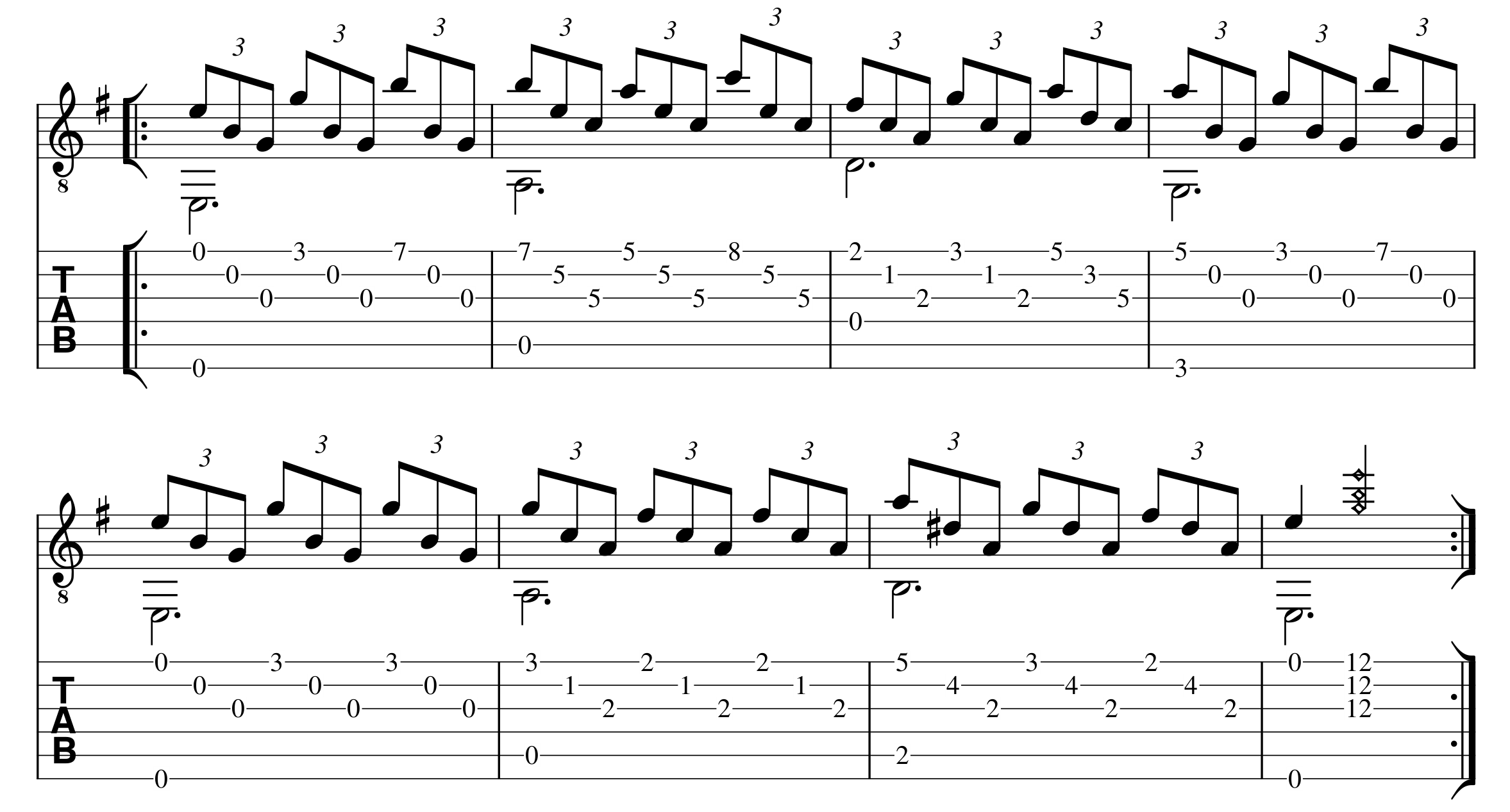 This beautiful etude offers a good introduction to the musical world of Francisco Tarrega. He has written many other estudios and preludios covering various aspects of guitar technique and is considered among the finest in classical guitar music repertoire.