Now that you have learned the scales in their abbreviated form, here are the full scales in the first position. In addition to the first part, there are the following six scales:
The basic scales without accidentals: C major and A minor

The scales with a # sign: G major and E minor

The scales with a flat accidental: 

F major and D minor
Tip
Play the scale and associated chord one after the other and notice the similarities​
G MAJOR & E MINOR MINOR SCALE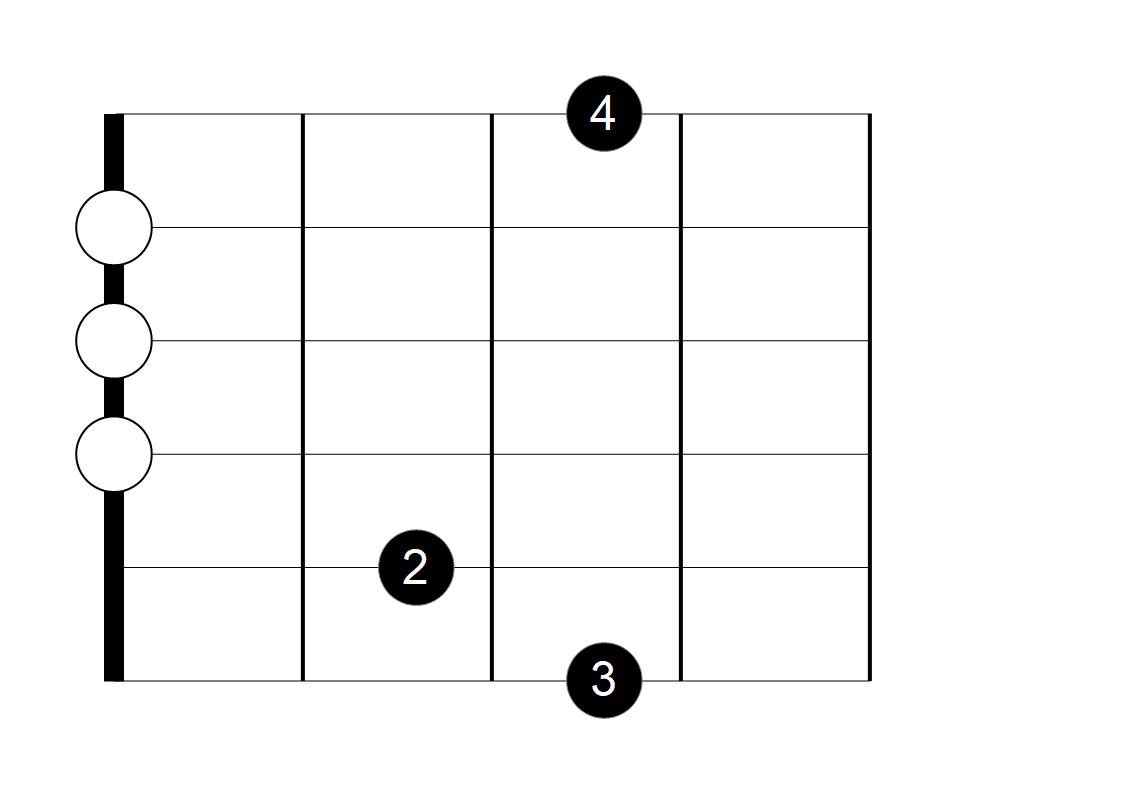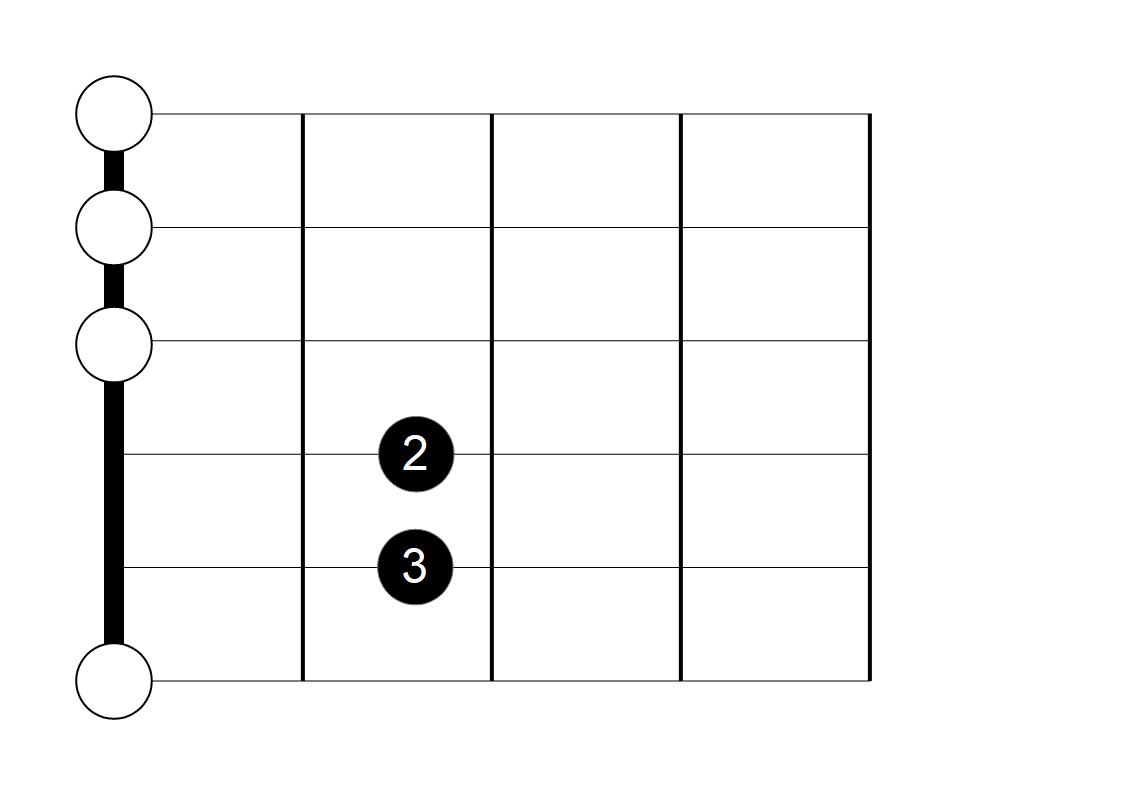 Tip
Notice the F sharp in the E minor scale. The pinky is more difficult to control, so keep it close to the fretboard and practice putting all four fingers on the frets (4-finger grip )
Tip
The tone Bb is on the G string at the third fret. The note B can be played both as an open string and also on the 4th fret of the G string​
After you can play some basic scales in the first position, the next step is to work on the entire fretboard. See the Scales and Fingerings section.